Sanctuary Rainforest Eco Resort and Spa to Break Ground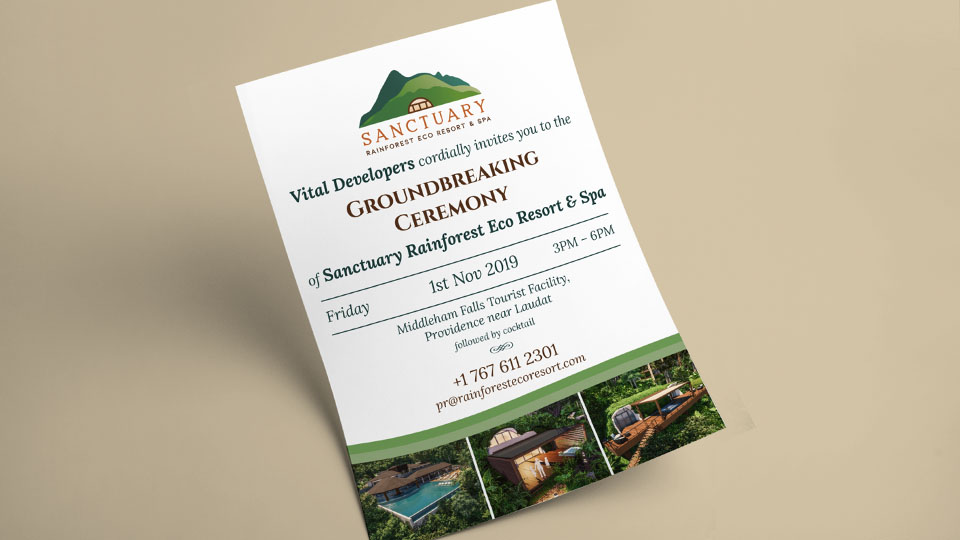 Sanctuary Rainforest Eco Resort and Spa will officially break ground at 3pm on November 1st, 2019 at the construction site, Providence Estate, Roseau Valley.
Vital Developers Ltd. (the Government-approved Developer) and its team, Government officials, dignitaries, agents, investors and friends will be in attendance.
In February 2019, the Government of Dominica, in an expression of its commitment to the development of the country, formally approved the construction of this Resort as a Real Estate Project under the Dominica Citizenship by Investment Program.
The Sanctuary Rainforest Eco Resort and Spa is a highly anticipated tourism product that intends to add to the island's luxury, eco-friendly room stock in the Roseau Valley, Dominica's most visited tourist site, home to the Trafalgar Falls, the Middleham Falls, Titou Gorge, sulfur springs, and the Morne Trois Pitons National Park which is a UNESCO World Heritage Site.
As Dominica celebrates its 41st anniversary as an independent nation, this ground breaking ceremony is fitting, as it hails yet another major achievement in the history of the country and its people.
To calculate and receive your personalized price quote, please use Investment Calculator!