The Sanctuary Rainforest Eco Resort and Spa
A Government Approved Citizenship by Investment Development
Offering a prudent, value driven investment of $200,000
in 5–star Eco Resort to acquire Dominica Citizenship.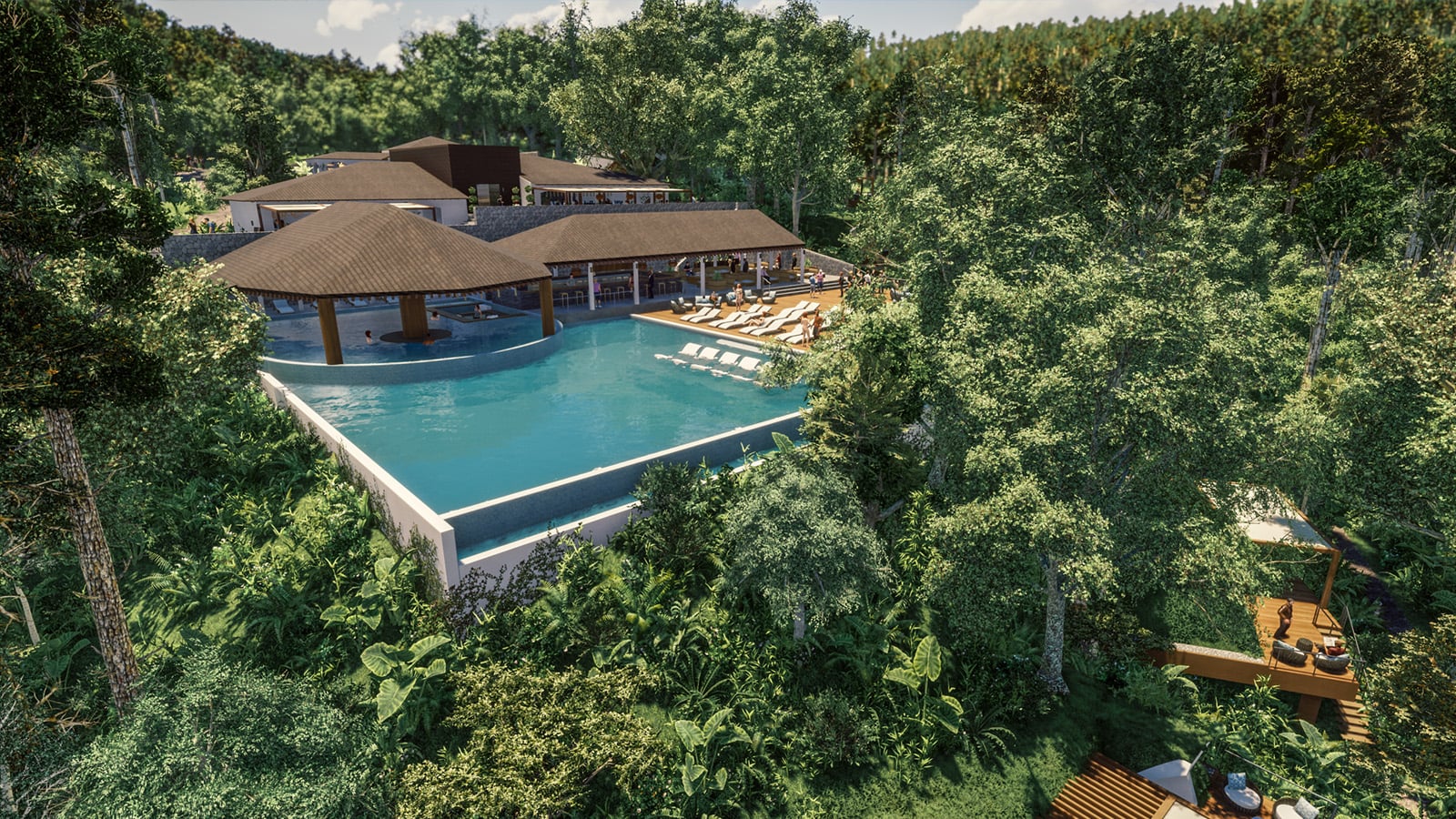 Preferred Share for only $200,000
Annual dividends from Resort's operations after construction
Resale of Preferred Share in 5 years while you retain citizenship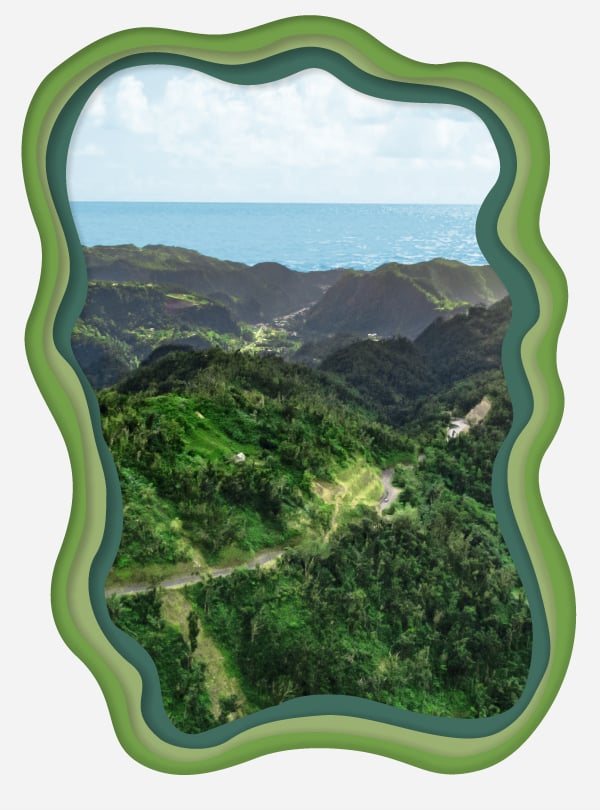 It has been my desire as Parliamentary Representative of the Roseau Valley to see the establishment of a project that will add value to the Roseau Valley premium tourism sites… This Five Star resort is certainly a step in the right direction…
Resort Location
Sanctuary Rainforest Eco Resort and Spa will nestle in the tranquil bosom of the rainforest of Providence Estate in Laudat, Roseau Valley, home of the Morne Trois Pitons National Park, a UNESCO World Heritage Site.
Extending across 10 acres of diverse flora and fauna, Sanctuary Rainforest Eco Resort and Spa beckons visitors to indulge in what will embody the true essence of the 'Nature Island', as Dominica is so rightfully nicknamed.
Investment Offer
This affordable investment of $200,000 in One (1) Preferred Share in Sanctuary Rainforest Eco Resort and Spa Inc., besides gaining you and your family Citizenship of Dominica, preferred claim to dividends, is also accompanied with annual free accommodation; 7 days during high season and 14 days during low season for the Investor and his/her companion.
The value of choosing Real Estate Investment Option to obtain your Dominica Citizenship is further maximized with the ability to resell your Sanctuary Rainforest Eco Resort and Spa Inc. Preferred Share to a new investor after 5 years and retain your Dominica Citizenship for life, plus be able to pass it onto generations. The new investor who acquires the Preferred Share from the initial investor will also be able to apply for naturalization and Dominica citizenship by investment program.
A wonderful investment opportunity that makes it possible to recover investment within a relatively short period of time and retain Dominica citizenship!
Units and Resort Amenities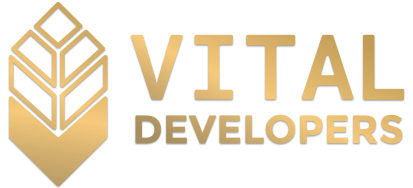 The Developer
Vital Developers Ltd. is the Government of Dominica Approved Developer responsible for the construction of the Government approved Development of Sanctuary Rainforest Eco Resort and Spa under Dominica Citizenship by Investment Program Real Estate Option.
To ensure that this beautiful resort materializes and successfully renders returns to investors, Vital Developers Ltd. has built the right linkages with key partners for the design, management, inspection, commissioning and supervision of Sanctuary Rainforest Eco Resort and Spa.
Vital Developers Ltd. has worked closely with leading Caribbean architectural company "Atys Architecture" which has produced excellent, professional work that embodies the rainforest–friendly, hurricane and earthquake resilient character of Sanctuary Rainforest Eco Resort and Spa.
Thanks to Vital Developers Ltd.'s collaboration with stakeholders of the local Government, Sanctuary Rainforest Eco Resort and Spa conducted successful environmental impact study and received full approval of the Project from Dominica Physical Planning Division.
Set to deliver a stunning environmentally friendly masterpiece in the "Nature Isle of the Caribbean", Vital Developers Ltd. is in process of successful execution of this Project under the Dominica Citizenship by Investment Program.
Advantages of Investing Into Sanctuary
Government approved gateway to Dominica citizenship by investing $200,000 in Preferred Share of amazing ecofriendly 5-star resort; generating dividend income, plus return of investment by resale of Preferred Share after 5 years while retaining Dominica Citizenship.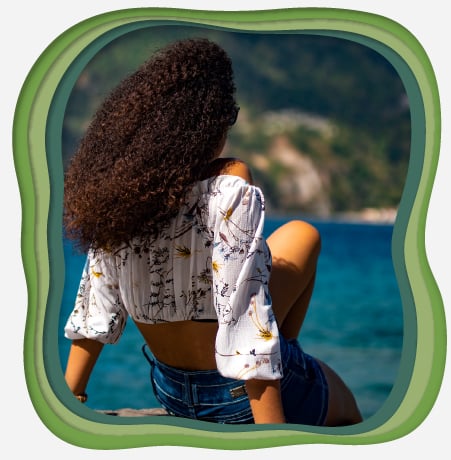 Nature, Relaxation, Comfort
Undisturbed lush vegetation and upscale amenities featuring 72 luxury villa units will coexist in lush green harmony.
Indeed, an absolutely wonderful opportunity, representing a secure investment with the purchase of One (1) Preferred Share of $200,000, offering significant value through the acquisition of Dominica citizenship.
Visitors will be wooed to laze at an alluring Spa with Jacuzzi, while the echo of gleeful bursts of laughter and positive energies will be generated at a spacious outdoor swimming pool and a covered heated pool with swim-up pool bar, all settled into flourishing landscape.
Sanctuary's Yoga facility will draw meditators to timeless teachings and practices for silent yoga retreats ideal for the perfect escape from life's hassle and media-driven obsessions through an enchanting experience of inner self, upliftment and spiritual awakening.
Featuring a bar and specialty organic restaurant, Sanctuary promises to create authentic mixology and table experience by offering an array of delectable international cuisine.
Whether concluding a restful or adventure filled day or simply basking in the 'once in a while' idle existence that we all so deserve, beautifully appointed rooms and suites are sure to set you adrift to peaceful slumber.
The Preferred Shareholder's Additional Benefits
Preferred Share Resale Assistance
We will be glad and ready to help you resell your Preferred Share to next investor after 5 years holding period.
The next Investor will also be entitled to apply for Dominica citizenship after acquiring your Preferred Share.
Preferred Shareholder Free Accommodation
Investor with companion from their family have privilege of using the Resort's accommodation and facilities free of charge for a week during high season or 2 weeks during low season annually.
Special Rates
Investors wishing to extend period of free stay at the Resort or book additional accommodation enjoy 25% discount on current published rate.